Vario Show Stand
Your company acts sustainably. Now your expo presence is too.
Environmentally sustainable practices have long since become part of our corporate DNA. Now you can speak out for sustainability with your expo presence, too. The new Vario series utilises ecologically-approved and certified materials, and our structures are designed to be re-used multiple times. The fact that the Vario series has been awarded the Austrian Eco-Label is one visible sign of our commitment to harmonising modern design, superior materials and quality finishes with uncompromising sustainability.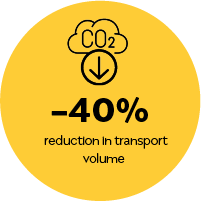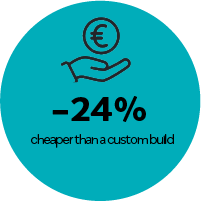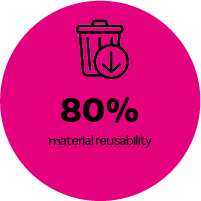 As versatile as your requirements. As strong as your brand.
Due to its technological versatility, the Vario series is able to guarantee a booth that provides the aesthetics and commercial narrative your brand demands. You decide on the appearance of the booth based on the goals you set for an exhibition, and for your brand. Vario has been developed as a modular system capable of being adapted to your needs from event to event.

As easy as children's building blocks. As distinctive as your company.
Admittedly, the individual modules in the Vario series are reminiscent of building blocks. That's our intention! After all, the Vario system has been conceptualised to give you as much – if not more – creative freedom to design exactly the expo booth you require. This ensures your expo look is absolutely distinctive, and your business makes a lasting impression on visitors to the show. By the way, our pricing is as simple as our modules, but we would be happy to meet you in person to tell you more. Select the number and shape of the modules you require to suit your booth space, then submit your inquiry.
Discover the many possibilities of Vario!
Get in touch with our experts
to plan and realize your trade show stand.