Virtual Exhibition Stand
What are the benefits of the Digital Stage?
Virtual environments simply offer many advantages:
1
Make an impression on your client
You can present spaces, buildings, products and services through videos, 3D representations or 360° images. Thanks to a wide range of tools, your client can interactively explore products and information and thus enjoy a memorable experience.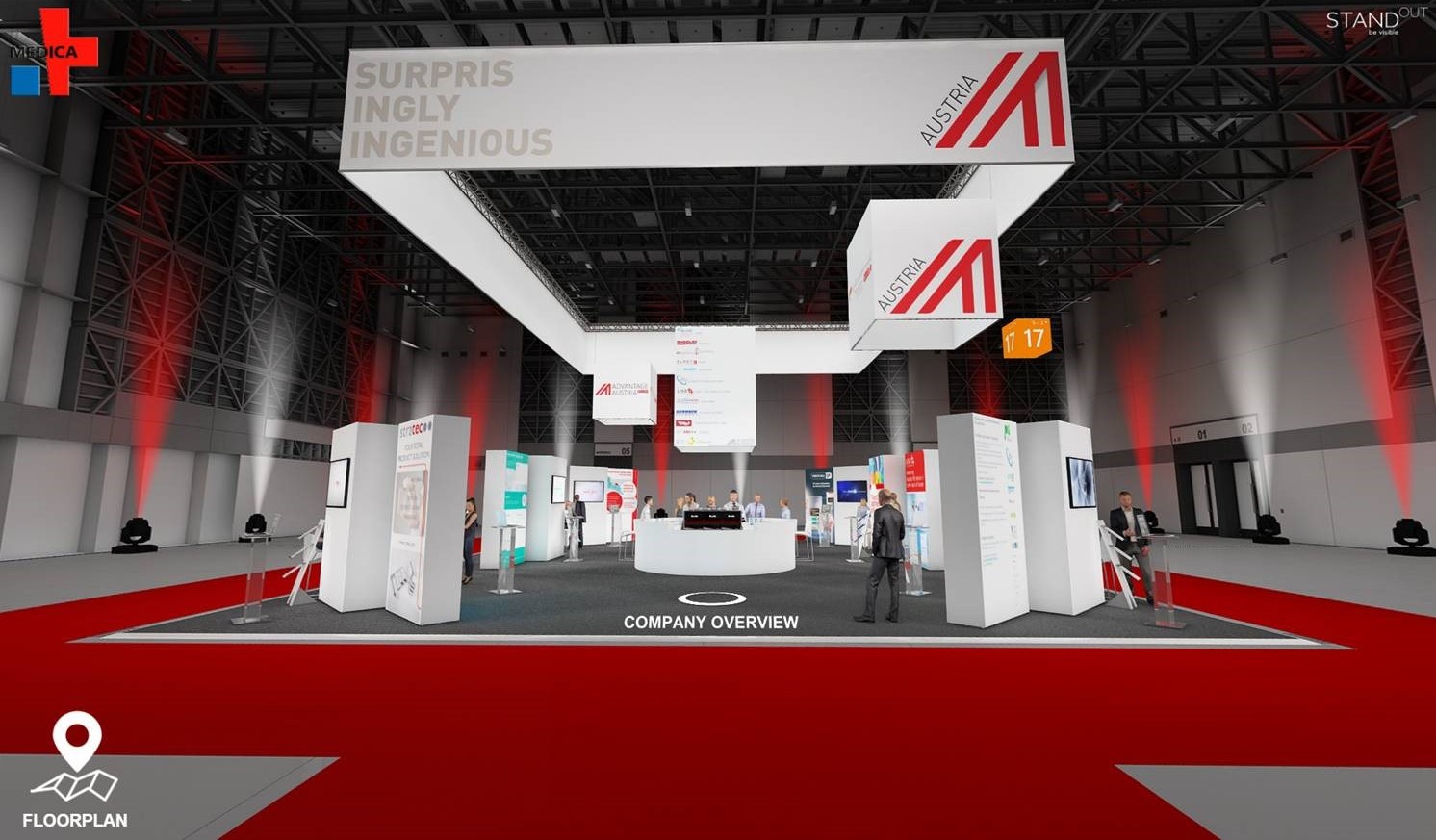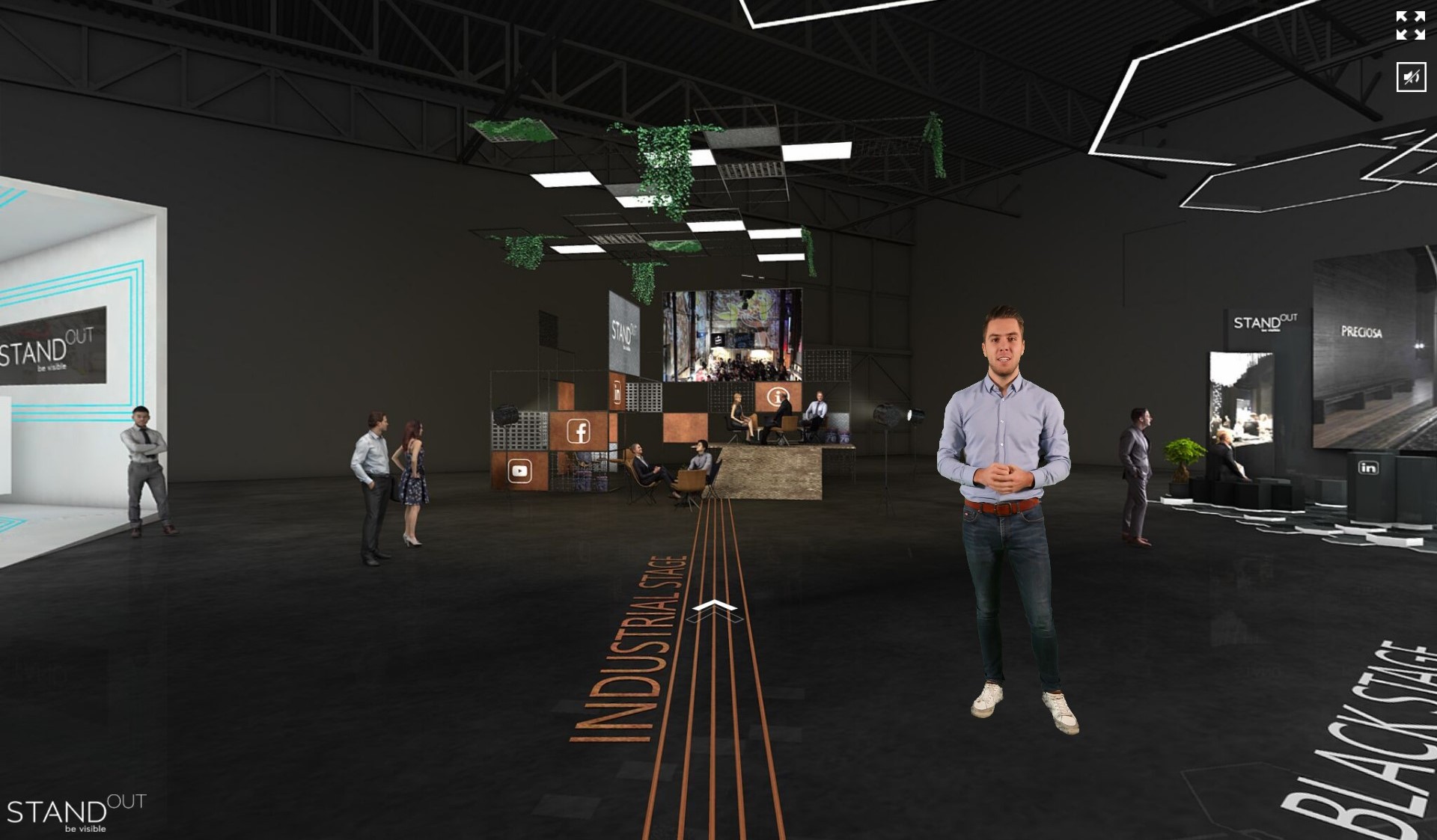 2
Interaction – increased excitement!
Playful activities such as quizzes, raffles or question-and-answer sessions allow you to learn more about your customers' interests – any time.
3
Achieve more
In the truest sense of the word. You are no longer limited by places, dimensions or time. Reach people from around the world with your digital world – around the clock. You can deploy product stages at all virtual and hybrid events, share showrooms or stunning buildings at the click of a button – for your guests, a new experience begins with just one mouse click.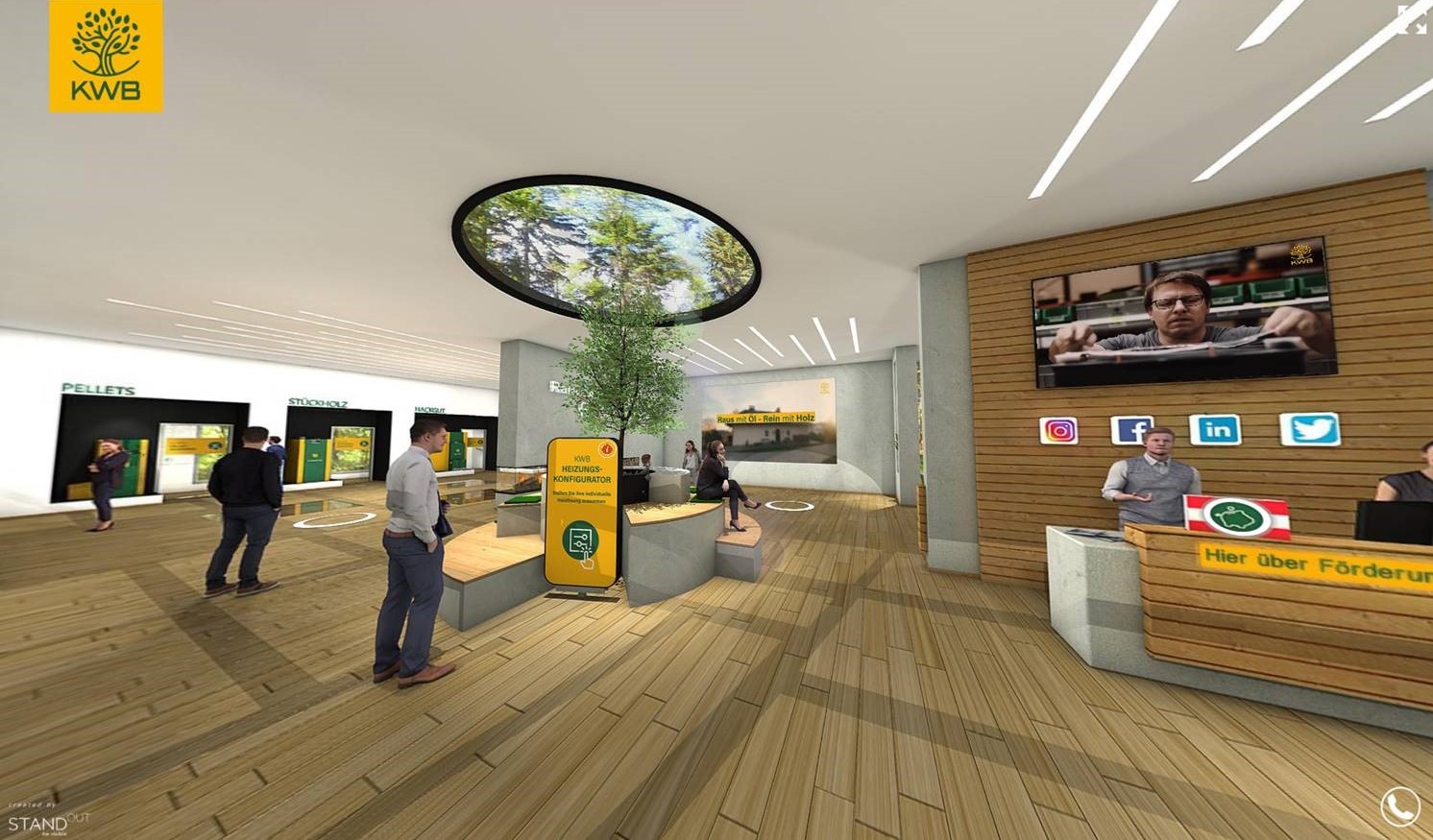 4
Professionalism
Up-to-date documents and information are always available on the virtual product stage or in the digital showroom. Thus, every one of your customers has access to the same videos, artwork, texts, and publications – you create a consistent presence for your brand.
5
Virtual events
Upon request, we will, of course, plan an entire event for you. From the initial concept to the design of the web interface and the linking of content, our in-house team has the necessary experience and the technical expertise to stage your event and make it a truly memorable one..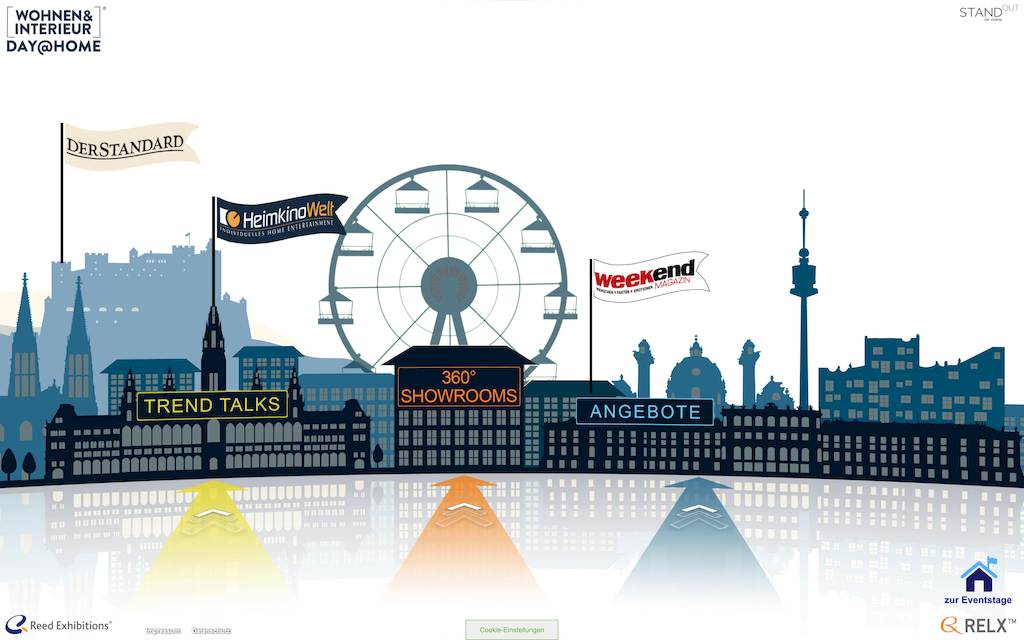 Interested?
Get in touch with our experts
to plan and implement your
exhibition stand.